Adelante Mujeres' interview with SFC's Judith Ranger Smith

Last year's grantee, Adelante Mujeres' sat down for a quick conversation with our Executive Director, Judith Ranger Smith. Please click here for the full conversation.
Funding for Impact: An Interview with the Singing for Change Foundation
If you've ever been to a Jimmy Buffett concert, you may have noticed a notation at the bottom of your ticket telling you that $1 of your ticket price is donated to SFC Charitable Foundation. Jimmy created Singing for Change (SFC) in 1995 because he wanted to support community-based organizations in creating real change in communities throughout the nation. Judith Ranger Smith, Executive Director of the Signing for Change Foundation. Judith Ranger Smith, Executive Director of the Signing for Change Foundation. Judith Ranger Smith launched this foundation and still serves as the Executive Director today. SFC has been a strong supporter of Adelante Mujeres, funding our Adult and Early Childhood Education, Nourish the Community, and Forest Grove Farmers Market Programs. I was curious how a foundation located on the East Coast felt such a strong connection to the mission and work of Adelante Mujeres. Fortunately, I had the opportunity to speak with Judith and learn more about their work.
Judith's Story
Judith's path to philanthropic work began when she was working as an administrative assistant and had a realization that she wanted to be doing more to be of service in the world. "I went home one night and told my husband that I just really wanted to do something amazing with my life," she said. On a leap of faith, she quit her job and struck out on a new path, which led her to Atlanta to work with the Hands On network in its newly developed stage and eventually to Seattle where she worked at a residential treatment center to help abused children. After this cross-country journey, she moved to Key West where she met a woman named Sunshine Smith who offered her an opportunity with Jimmy Buffett's Margaritaville retail shop. At that time, the store was donating 5% of its income to nonprofit organizations and Judith created a community involvement team that worked together to form a set of guidelines and priorities for charitable giving. Very shortly after, Sunshine recommended Judith for helping Jimmy to start up a more formal charitable organization. With Judith's experience in the nonprofit sector and the guidelines that she helped to establish, along with the board members, Singing for Change was launched. Judith's main goal was to create a simplified application process designed to be mindful of nonprofits' time. "I wanted to focus on community-based organizations," she said. "It's the small nonprofits that need the most money and are making the greatest impact." In her experience as a program manager at nonprofits, she often saw that grant guidelines were very restrictive and that program staff were trying to fit into the grant guidelines instead of doing the work that they knew could propel their communities forward. This was the motivation for creating a simplified grant application and allowing organizations the flexibility to request support for what their needs truly are. "Organizations know their communities. Each person has a different definition of what 'thriving' means to them. Program staff are on the ground, working directly with people to empower them with the resources needed to live their best lives." This philosophy is why Judith feels a close connection to the mission of Adelante Mujeres. "Adelante Mujeres is creating gateways into the community for Latina women to feel welcomed and empowered in taking leading roles in community service and in civic life. You are giving them confidence to break through barriers that often tell them 'I can't do this'." Judith is passionate about ending poverty and she believes that there is no ONE way of accomplishing that goal. She noted how exhilarating it is to read about the unique, community-based programs that are helping people across the country and overcoming tremendous challenges. "Because we don't place a lot of restrictions on our grant process, I have the good fortune of reading about people's dreams and how they see themselves and their communities thriving. Unrestricted grant dollars allow organizations to take risks and to dream big." She explained how Adelante Mujeres is a great example of that. Our focus on the whole family, with multiple routes to empowerment (education, small business development, civic leadership, and more) is very sustaining work and that approach is helping us to lift people out of poverty.
Singing for Change has distributed more than $15 million since its founding. Judith explained that while most foundations are only required to contribute 5% of the interest on their assets annually to charitable giving, Singing for Change distributes almost 90% of its total income.
She stated that Jimmy is fully committed to helping communities to meet their most urgent needs and to thrive in the here and now. "I am really proud of the work that we do at Singing for Change. I once spoke with Jimmy about his motivation for creating a foundation and he told me, 'It's hard to enjoy music or art if you're hungry and don't have a place to live'. I knew at that point that I had finally found my calling and that I was really doing something amazing with my life."
The globalbike Impact, by Rose Howse
I once heard an activist explain the difference between charity and social justice to a group of children. "It isn't that charity is bad, because it's always good to help people," she said. "But social justice is even better, because social justice is building a world where we don't need charity." Before my globalbike Connect trip to Tanzania in the summer of 2017, I'd had one previous international volunteering experience. I worked at an NGO in Mexico that connected poor youth to rich "sponsors" in the U.S. who paid their school fees. Though the program changed the lives of a lot of deserving students, I understand now that it was a charity that worked within, rather than against, a system stacked against certain groups of people.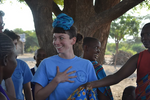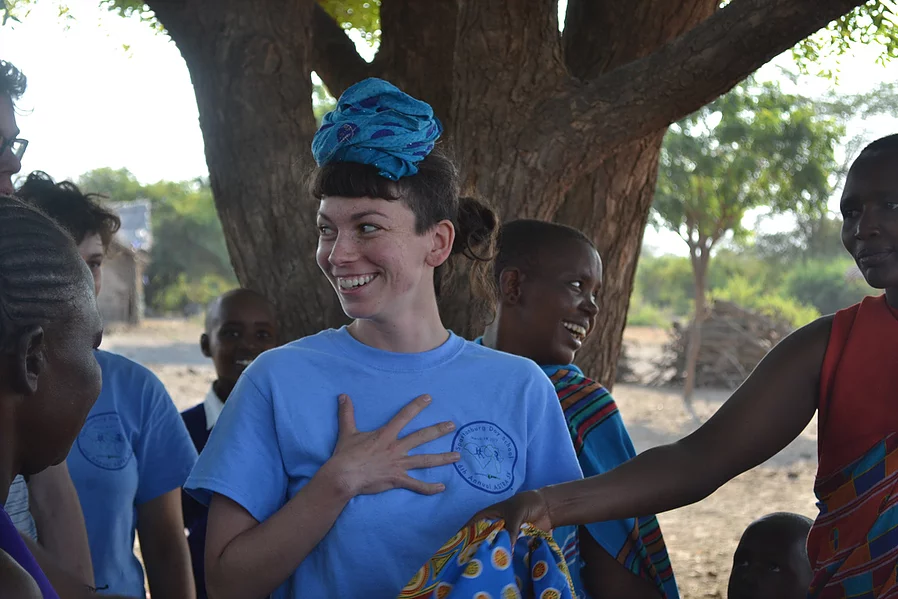 I thought of this often in the months leading up to the globalbike trip, while asking everyone from my father's coworkers to my grandmother's water aerobics classmates for money to buy bikes for women I'd never met on a continent I'd never visited. From talking with others who'd made the trip before, I understood that a bike could change – or, in the case of medic bikes, even save – an individual life. But it wasn't until I met the extraordinary women of Enaboishu, Tusaidiane, and Kazi na Sala that I understood that globalbike's real undertaking is to aid women in dismantling gender inequity.
During our trip, we had the opportunity to visit a group of women who'd received bikes a year ago. They gave a presentation about the different goods that they make and transport to market using the bikes: items like homemade popsicles, traditional jewelry and crops. When they suggested that we fundraise for motorcycles next, it was clear that an entrepreneurial spirit had taken a strong hold. The most beautiful thing about meeting these women was not their deep gratitude for the bikes, but their newfound resistance to simply being content with the gift alone – one change empowered them to do more and demand more for themselves and their communities.
That evening, while a flaming Tanzanian sun slunk down behind Mt. Kilimanjaro, we sat around a campfire outside the village and learned that the next day, we would visit a women-owned and operated bike repair shop at another cooperative. Our trip leader told us how she'd heard from a woman in the cooperative that the bike shop had begun to positively change how her husband perceived her. In East Africa (as in most places), domestic unpaid work falls disproportionately on the shoulders of women, who then have less time to embark on the kinds of professional endeavors that might gain them further opportunities and the respect of those in power. Perhaps my favorite moment of the entire trip came the following day: listening to a woman bike mechanic confidently explain the financial practices of the repair shop and her ideas for strengthening the business. A close second was learning that this same woman would help train other female mechanics in a second repair shop being built in a nearby community.
Giving a bike to a woman may be an act of charity, but the lasting reverberations of that act are far more profound.
The Doe Fund to open 82 units of affordable housing in The Bronx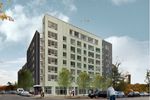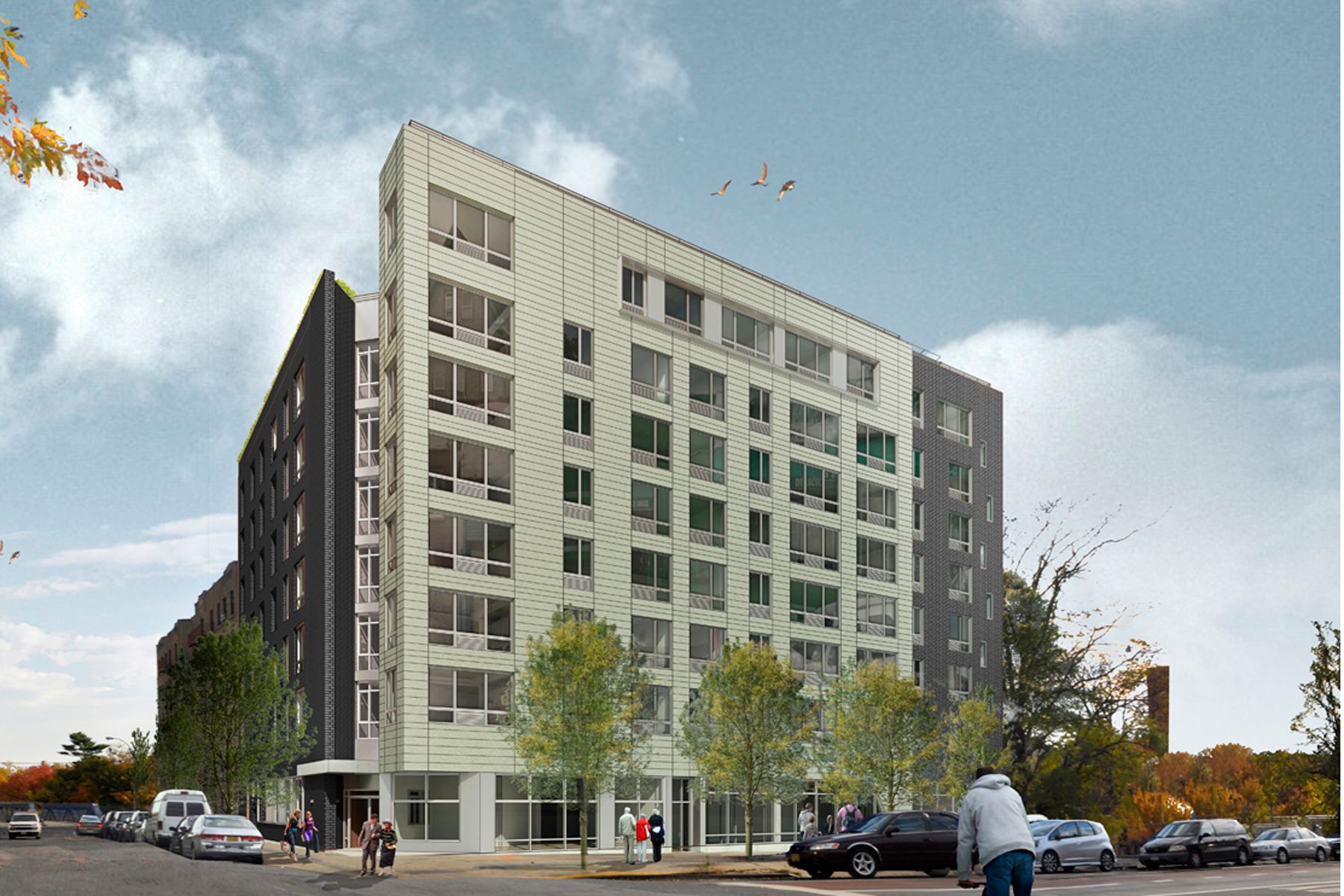 One of the largest barriers to economic independence in New York City is the notorious shortage of affordable housing. And yet, access to safe, stable housing is critical to keep New York's most vulnerable populations from becoming homeless. The Doe Fund is on track to dramatically expand its network of permanent affordable and supportive housing facilities serving its target populations. The Doe Fund will opened 82 units of affordable housing in the Bedford Park neighborhood of the Bronx. The project, known as "Webster Green," is a sustainable housing development that will provide high-quality, affordable homes to low-income families and individuals, as well as community spaces for residents of the surrounding neighborhood. The Doe Fund's on-site case managers and program directors offer Webster Green residents with individualized supportive services. The building also serves the Bedford Park neighborhood with communal spaces, including a garden, outdoor playground, and indoor community room. Since 1996, The Doe Fund has developed high-quality, affordable homes for the city's most vulnerable populations, including individuals and families challenged with histories of poverty, homelessness, substance abuse, physical disabilities, mental illness, and HIV/AIDS.


Berkeley-based Insight Garden Program offers healing, rehab for incarcerated
As printed in NOSH Dishing on the East Bay by Hailey Johnson
The tragic events of 9/11 left Beth Waitkus looking to restore her faith in humanity. Not finding a greater purpose while working in the corporate world, Waitkus sought out career counseling and the practice of Buddhism. Her soul-searching journey culminated when a friend offered to take her on a tour of San Quentin State Prison in 2001.
This initial tour inspired Waitkus to get involved at the prison on a deeper level. She underwent volunteer training at San Quentin and was soon asked to grow a garden inside. She realized that this project would perfectly combine her love of nature and her interest in social and environmental justice, and it would give her a meaningful purpose that she was searching for. Ultimately for Waitkus, bringing nature into the lives of incarcerated individuals became more than just an afternoon activity — it became an opportunity to change the prison system as a whole. Thus, Insight Garden Program (IGP) was born.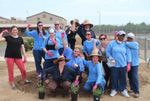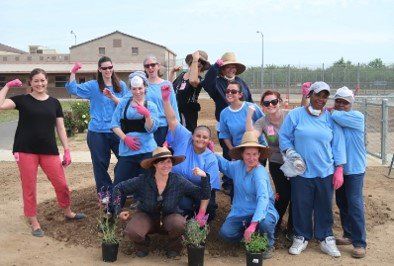 "I started the program 15 years ago at San Quentin with just the goal of starting a garden in a prison to see what would happen," said Waitkus about the Berkeley-based organization where she serves as its executive director. Initially, Waitkus started IGP with a simple goal to reconnect people who are incarcerated with nature. Today, as it spans 12 institutions including prisons, juvenile facilities, healthcare facilities and reentry programs in California, Indiana and New York, it has a larger aim to end the cycles of mass incarceration through healing and rehabilitation opportunities.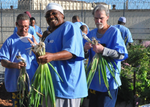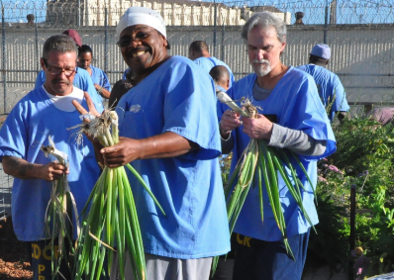 In the first part of the program, individuals learn about ecological principles, soil and food systems, consumer systems and climate change. Then, they get hands-on experience through the cultivation and maintenance of plants and gardens on prison grounds. They learn first-hand about permaculture and water conservation, but more importantly, it gives them marketable gardening skills.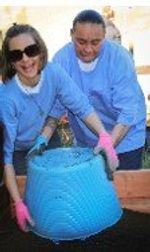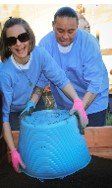 Through the program, participants grow a variety of plants, including edible crops. Most of the produce grown is ultimately donated to local community organizations, as participants in the program are only able to eat what they grow once per semester. The reason for this rule, Waitkus explained, is that it would not be equitable for IGP participants to enjoy crops from the garden while everyone else can only eat what they were given from the prison's kitchen. On the bright side, she said, "conversations are starting at San Quentin, like what if [the food] went to the kitchen."

In addition to learning how to grow plants, participants learn to grow as individuals, what the program calls "inner gardening." They participate in practices like meditation and eco-therapy to better understand their inner selves and achieve personal transformation. This part of the program focuses on communication, leadership and community-building skills.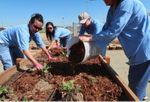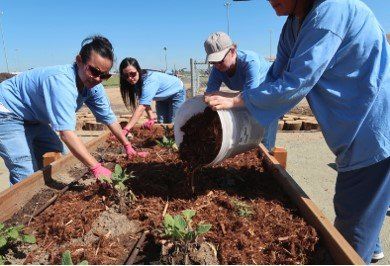 The last part of the program focuses on reentry training. IGP readies participants for their lives outside of prison walls and educates them on continued engagement with environmental stewardship and green collar career choices.
Waitkus has seen the long-term effects that IGP can have on participants' lives. It "stays with people," she said. "A lot of men and women talk about wanting to create gardens with their families when they leave and a number of people who have left our program have become environmental stewards."
One formerly incarcerated individual was so inspired by the program that he started Healthy Hearts Institutes, a Pittsburg-based nonprofit that provides nutritional education and starts community gardens in food deserts. He started by growing a community garden in the projects where he grew up.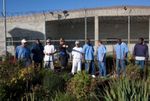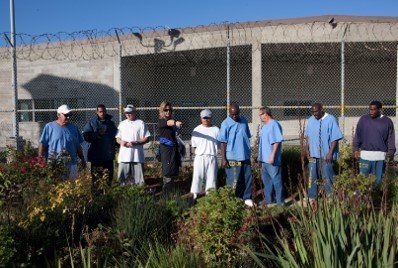 "We need to send people out to be contributing members of society," said Waitkus. "I hear lots of people who just say 'Lock 'em up and throw away the key. Why do you care?' To that I say, 'Look, most people who are in prison are leaving. Would you rather them come out and commit a crime or not commit a crime?' That usually stops them in their tracks."
Because of overpopulation and the high costs of operating prisons (approximately $80 billion per year, to run federal and state prisons and local jails), many incarcerated individuals are eventually released. But, recidivism rates are very high; about 60% of formerly incarcerated individuals in California will ultimately return to prison. Meanwhile, those who participate in IGP are much less likely to return. The program boasts a 10% recidivism rate.

Waitkus credits IGP's success to "a system shift away from punishment," instead focusing on rehabilitation. Rather than continuously penalizing incarcerated individuals, IGP works to build their skills and their sense of self for a successful transition in their new lives outside of prison. "We need to build on the wisdom and the skills that they already have," said Waitkus.
"It's a ripple effect. We aren't just doing prison work, we are changing the whole system."

All photos credited to the CA Department of Corrections and Rehabilitation


Lack of affordable housing, financial insecurity, and systemic unemployment are intersecting crises of global proportions. While Chapel Hill and Durham's dearth of affordable housing is typical of most U.S. cities, Community Empowerment Fund's (CEF) approach to addressing homelessness and poverty is unique. CEF is a student-powered nonprofit organization that enables and sustains transitions out of homelessness and poverty. Their mission, to cultivate opportunities, assets, and communities that support the alleviation of homelessness and poverty for members (individuals experiencing or at-risk of experiencing homelessness in Orange and Durham Counties) is changing lives in the region.

Started as an undergraduate organization at the University of North Carolina at Chapel Hill (UNC), CEF very quickly grew into an independent 501(c)(3) nonprofit to meet increased demands. The students – known within CEF as volunteers and advocates – have built numerous community relationships, engaging in broad-based partnerships due to the cross-sectoral nature of the work. What makes CEF unique is their relationship-based support in delivering financial services that achieve equity.
"We're focused on long-term relationships. Since 2009 we have really grown our programs alongside our long-term members," said Co-Director Maggie West, who has been with the organization since it was a UNC student group. "As our members get to different stages in their lives we're working with them in their new struggles and opportunities to keep walking alongside them in their long-term goals."
CEF's Homebuyer Savings Program is an example of their long-term approach. Since 2010, CEF has had a savings program that matches members' goals at 10%. The majority of people in the program start saving when they are living in shelters. In the first year of the program, CEF had ten pilot participants and now all ten of those people have purchased their first homes.
In order to sustain transitions out of homelessness, CEF combines financial services and holistic, one-on-one coaching. Advocates at CEF do not just sit down and explain how to read a credit report. Instead, advocates and volunteers collaborate with the same people for years, working together to see the long-range progression from severe and acute instability to financial stability. The relationship-based nature of the work is evident in the community credibility CEF has built. "Almost 50% of our new members hear about CEF from word of mouth. The work we do is so intimate, it's really helpful to have that immediate credibility," describes West.
CEF prides itself on being extremely user-friendly and accessible. Grants from Triangle Community Foundation helped CEF invest in the development of a customized database to build capacity and increase usability. West laughs slightly when describing the database, "It sounds boring, but because of the nature of our work, it is very exciting. The database is based on a member's individual circumstances and allows advocates to find employment and credit resources that the member might be eligible for. The process between member and advocate is now more effective."
The ripple effect of a user-friendly database has resulted in unprecedented growth in service capacity. CEF went from serving about 500 members annually to serving over 1,000 members each year. The same database tool allows advocates to track impact and outcomes and makes data collection more consistent. It is evident that the only way to sustain growth is to have the appropriate infrastructure.
CEF is committed to basing their advocacy in community. While generational financial insecurity and systemic homelessness are "complex, wicked problems," the volunteers at CEF work tirelessly to tackle these issues in our own community. Becoming an advocate with CEF is a big commitment, but West wants people to know there are many ways to engage with the organization and their work. In addition to volunteering, you can also attend community choirs, quilt-making circles, and writing groups that are all designed to get people talking and sharing.
"All the people in our community have different interests and gifts, and we are open and flexible to ways people want to engage with us. There is an open-ended invitation with CEF to bring your creative self," she said. "It's hard work, but we also need to smile."
Advocacy often involves difficult, emotionally taxing issues, but it is important to take a break, create joyous memories together, and connect with each other. Community Empowerment Fund is doing tough necessary work for Chapel Hill and Durham, and they are also making time to sing with each other along the way.
-Written by Rosemary Stump