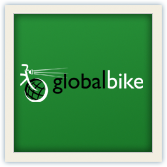 Previous Grant Recipients and Yearly Annual Reports
Singing for Change supports small nonprofits that help individuals become more self-sufficient and create positive change in their communities. We focus on low income communities or people living in poverty.
2017 Grantees


Singing for Change has donated over $550,000 to organizations in 2017
.


| | | |
| --- | --- | --- |
| Name of Program | Website | Total amount |
| Adelante Mujeres | | $10,000 |
| American Breast Cancer Foundation | | $2,000 |
| American Family Housing | | $10,000 |
| ASSETS Lancaster | | $10,000 |
| BLUME-Haiti (Building Leaders Using Music Education | | $10,000 |
| Boys & Girls Club of Palm Beach County | | $10,000 |
| Breakthrough | | $5,000 |
| Cabarrus Cooperative Christian Ministry | | $5,000 |
| Cafe Momentum | | $10,000 |
| Cardinal Cushing Centers | | $10,000 |
| Carmelite NGO | | $10,000 |
| Catalyst Long Beach Inc | | $10,000 |
| Charleston Promise Neighborhood | | $10,000 |
| Charleston Urban Squash/Kids on Points | | $10,000 |
| Easter Island Statue Preservation Foundation | | $5,000 |
| FAVACA(Florida Association for Volunteer Action in the Caribbean and the Americas) | | $25,000 |
| Florida Keys SPCA | | $5,000 |
| globalbike | | $25,000 |
| Greater Houston Community Foundation Hurricane Houston Relief Fund | | $50,000 |
| Haiti Fund, Inc | | $10,000 |
| Harlem Grown | | $25,000 |
| Hole in the Wall Gang Fund, Inc. | | $10,000 |
| Insight Garden Program | | $10,000 |
| International Partners in Mission | | $25,000 |
| Johnny Mac Tennis Project | | $10,000 |
| Knox, Inc. | | $10,000 |
| Monroe County Education Foundation Inc. (dba Take Stock in Children) | | $10,000 |
| Neighborhood Ministries | | $10,000 |
| One Common Unity | | $10,000 |
| Orange County Rescue Mission | | $10,000 |
| Planned Parenthood | | $10,000 |
| Points of Light Institute | | $25,000 |
| RESULTS Educational | | $10,000 |
| S.A.Y. Detroit | | $25,000 |
| Social Justice Sewing Academy | | $10,000 |
| Southeast Neighborhood Development, Inc | | $5,000 |
| St. Patrick High School | | $5,000 |
| The Community Empowerment Fund | | $10,000 |
| The Doe Fund | | $25,000 |
| Urban Zen Foundation | | $5,000 |
| Wings For Kids | | $25,000 |
| Women's Empowerment | | $10,000 |
| Year One Inc., dba Mile High Youth Corps | | $10,000 |
| Young Eisner Scholars | | $10,000 |















---
Save
Save
Save
---